*

---
GGR & PL CLASSES

-and-

PRM CLASSES
---
Degree &
Certificate
Programs
Geography B.S.
Extended Geography; Geographic Education; Geographic Information Management (GIS);
Remote Sensing
Public Planning B.S.
Land Use Planning;
Environmental Planning; Tourism & Recreation Planning; GIS & Planning; American Indian Planning
Parks & Recreation Management
B.S. & Certificate
M.S. Applied Geospatial Sciences

Geographic Information Certificate
Master of
Administration:
Community Planning
---
Request Info on our Degree Programs
---
Contacts &
Resources
---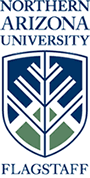 ---
---
Undergraduate Geography

NAU Geography, Planning and Recreation
---
Geographers are scientists who study all social and natural data, organizing them in unique ways that portray significant patterns on the Earth's surface. The results provide ways of looking at the world that will help us cope with its ever changing environments. Geography is a venerable and integrative discipline that has space as its transcendent central theme.
A degree from the Geography Program at Northern Arizona University provides an understanding of the inter-relationships between the earth and humankind, skills necessary for applied professional careers, geographic background for educators, and a background for students desiring academic work in graduate programs.
---
Degrees Offered in Geography

Bachelor of Science in Geography

Extended Bachelor of Science in Geography

Extended B.S. in Geograph
ic Information Science

,

_____________________________

Click Below to Directly Access the NAU Undergraduate Catalog for:

Degree & Emphasis Advisement Sheets
---
Geography Careers
Jobs in geography can be broadly divided into two categories. First, one can find a job that is 'field sustaining' in the sense that it is concerned directly with supporting the continuing study of the field itself. Thus many geographers find jobs in geographic teaching or research. Teaching opportunities exist on all levels from the elementary school to the postdoctoral level. Second, there are jobs outside the academic arena (on the international and national levels). Below the national level extends a hierarchy of regional commissions and local planning agencies, each with geographers represented within them.
Besides working in the public sector, geographers work in the private sector as independent consultants or employees of corporations. Much of their work is in locational consulting, environmental impact studies, and regional intelligence for investment or marketing. Many geographers are establishing their own consulting firms, and are multiplying the opportunities for applied research.
These broad categories hardly do justice to the range of opportunities that individual geographers create and develop. Careers can vary from administration of a regional hospital system to the planning of a highway.
Geography majors have many opportunities for careers in:

Business-location analysis, consulting services, cartography

Government-topography, climatology, geomorphology, soils; and economic,

Regional, political, urban and military studies

Teaching-elementary and secondary school


---
---
"If you are interested in the Earth as the home of human
beings and how we appraise, occupy, use,
and misuse it-

If you are curious about where things are on the Earth,
why they are in those locations, and what are the
consequences of their being
where they are-

If you like to investigate places and areas-what they are
like, how they became that way, and how they function
in relation to other places or areas-

If you love to observe landscapes-their composition
and character and how people perceive
and change them-

If you like to pore over maps, or devise new
ones, as keys to all of the above-

"You are already thinking and acting like a geographer.

(Courtesy of Dr. Clarence W. Olmstead, Professor Emeritus of
Geography, University of Wisconsin, Madison, Wisconsin)

---
For more information, contact:
Department of Geography, Planning and Recreation
Northern Arizona University
PO Box 15016
Flagstaff, AZ 86011-5016
(928) 523-2650
---

Department of Geography, Planning and Recreation