*

---
GGR & PL CLASSES

-and-

PRM CLASSES
---
Degree &
Certificate
Programs
Geography B.S.
Extended Geography; Geographic Education; Geographic Information Management (GIS);
Remote Sensing
Public Planning B.S.
Land Use Planning;
Environmental Planning; Tourism & Recreation Planning; GIS & Planning; American Indian Planning
Parks & Recreation Management
B.S. & Certificate
M.S. Applied Geospatial Sciences

Geographic Information Certificate
Master of
Administration:
Community Planning
---
Request Info on our Degree Programs
---
Contacts &
Resources
---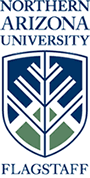 ---
---

Return to NAU Geography, Planning and Recreation Homepage
---
NAU Department of Geography, Planning and Recreation
Questions and Answers from Our Homepage
---
GPR Department Mission Statement
"Sometimes I think war is God's way of teaching us geography." --Paul Rodriguez
There has to be a better way...
WHAT CAN YOU DO WITH A GEOGRAPHY DEGREE ?
WHAT IS ENVIRONMENTAL PLANNING ?
WHAT ARE G.I.S. and REMOTE SENSING?
---
GEOGRAPHY and PLANNING JOBS Online
---
Need a Map?
Writing & Statistics:
More About Flagstaff & Northern Arizona
and the World
---
---
Return to NAU Geography, Planning and Recreation Homepage
---