*

---
GGR & PL CLASSES

-and-

PRM CLASSES
---
Degree &
Certificate
Programs
Geography B.S.
Extended Geography; Geographic Education; Geographic Information Management (GIS);
Remote Sensing
Public Planning B.S.
Land Use Planning;
Environmental Planning; Tourism & Recreation Planning; GIS & Planning; American Indian Planning
Parks & Recreation Management
B.S. & Certificate
M.S. Applied Geospatial Sciences

Geographic Information Certificate
Master of
Administration:
Community Planning
---
Request Info on our Degree Programs
---
Contacts &
Resources
---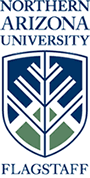 ---
---
Undergraduate Public Planning
NAU Geography, Planning and Recreation
---
Extended Bachelor of Science in Public Planning

* Land Use Planning Emphasis *
* Environmental Planning Emphasis *
* Indigenous/Native American Planning Emphasis *
* Recreation & Tourism Planning Emphasis *
* GIS & Planning Emphasis *

Public Planning - Managing the Built Environment

Planning is a problem-solving profession which addresses the social, physical and economic well-being of cities, regions and the environment. Many social, physical, economic, technical, and political issues in society are in need of definition and resolution. Among them are: decline in central cities, deterioration of neighborhoods, inefficient and inequitable taxing and regulation policies, congestion and other problems of accessibility, the impact of growth and change, erosion of natural resources including water, land, and air, and inefficient or absent human services. Public planning is one of society's means for addressing these problems in a creative and positive manner. Public Planning is a problem-solving profession that is concerned with the forces that influence the quality of life in the neighborhood, city, region, state, and even nation.
The Public Planning Program in the Department of Geography, Planning and Recreation at Northern Arizona University offers five areas of emphasis:
Land Use Planning
Environmental Planning
Indigenous/Native American Planning
Recreation & Tourism Planning
Geographic Information Systems & Planning
(click on the Advisement Sheets below to see the courses required for each of these)
Professional planners learn to correct and prevent the problems that accompany urban and regional growth and development. To accomplish this, planners planners are trained to understand the physical and social impacts and implications of human activities. Planning is both a science and an art. Success demands competence in the skills and techniques of spatial analysis, creative problem solving, and interpersonal dynamics. Important areas of concern include natural resource conservation and development, economic growth and community development, infrastructure and community design, and the development of reasonable and effective land use regulations.


---
Click Below to Directly Access the 2001-2003 NAU Undergraduate Catalog for:
DEGREE REQUIREMENTS
and
UNDERGRADUATE PLANNING COURSES
_____________________________
Degree Emphasis Area Advisement Sheets
---
Career Opportunities

Employment prospects for planning graduates remain strong. Communities continue to expand planning efforts as they seek to accommodate new growth or revitalize their economies. While most planners work for city, county, or regional planning agencies, a substantial number also are employed by states, the federal government, and international development agencies. Planners are increasingly employed by private developments firms, utility companies, and private industries. Graduate of NAU's Planning Program work as practicing planners throughout Arizona and the United States.

---
Rural and Small Town Arizona

Northern Arizona offers planning students a rich variety of opportunities to study land use problems and practices in rural and small town settings. The rapidly growing communities of Flagstaff and the Verde Valley, the nearness of the Navajo, Hopi and other Native American reservations, and the diverse recreational and resource opportunities in the surrounding national forests and parks provide many issues for planning students and classes to explore.

---
For more information, contact:
Department of Geography, Planning and Recreation
Northern Arizona University
PO Box 15016
Flagstaff, AZ 86011-5016
(928) 523-2650
---

Department of Geography, Planning and Recreation